Welcome to Mardo's Computer Repair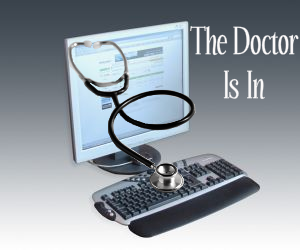 Few things are as frustrating as when your computer isn't doing what it is supposed to do.  You just want it to work!  Mardo is "Bakersfield's Original Computer Doctor" and no one knows better than he does the importance of having your computer up and running when you need it most.
Whether you are a business or a residential user, Mardo can assist with your PC and network needs.
Professional and courteous! If your computer is sick, give Mardo a call!
NOW SERVING THE FAIRFIELD BAY, AR. AREA TOO!
Mardo's is proud to announce that we are now serving the Fairfield Bay, Arkansas Area with professional, reliable service! We offer remote and on-site services for our Fairfield Bay customers. Leave your worries and your computer issues to the experts! Call Mardo today!
Experience the Mardo Difference!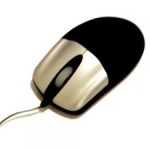 On-Time Repairs
Don't be fooled by Uncredentialed, Unlicensed and Inexperienced, Phony Computer Doctors!
Lately, there has been a rash of new individuals around Bakersfield calling themselves so-called Computer Doctors. Remember, Mardo is the ORIGINAL Physician of Computers in the Bakersfield Area. Don't trust your computer to just any QUACK!
Two Important Questions to ask "YOUR" Computer Technician!
Is your tech

Certified

?
Is your tech

Licensed

?
Mardo's is certified AND licensed for your peace of mind!
Not only is it important that your tech be qualified, but you want to be assured that he/she has all of the proper credentials and certifications. Equally important is the simple, but often overlooked detail of licensing. Mardo's is licensed with both the City of Bakersfield and the State of California (B.E.A.R.).  This keeps the playing field fair for all involved. We don't cut corners when it comes to licenses. We are Dell Certified and Microsoft Trained. And most importantly, we carry the same and/or similar credentials as the "big boys' of Bakersfield!
Know Your Tech!
Mardo prides himself in knowing not only the customer's PCs and network, but also the applications and programs they use. Also, you can rest assured that the tech that repairs the PC today will be that same tech who shows up the next time.
At less than half the cost of the superstore repair price, Mardo's customers are pleased to know their computer will be repaired properly "the first time" and at a reasonable price. Mardo's wants your business and is not about to jeopardize the trust his customers have placed in him.
Next time, call Mardo and relax!
In Bakersfield, Call or Text (661) 588-8862
In Fairfield Bay, Call (501) 388-0930
_________________________________________________________