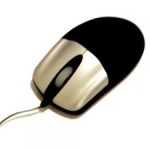 ON-Time / ON-Site Repairs
Don't be fooled by Unlicensed, Uninsured, Inexperienced and Phony Computer Doctors!
Lately, there has been a rash of new individuals around Bakersfield calling themselves so-called Computer Doctors. Remember, Mardo is the ORIGINAL Physician of Computers in the Bakersfield Area. Don't trust your computer to just any QUACK!
Three Important Questions to ask "YOUR" Computer Technician!
Is your tech

Certified

?
Is your tech

Licensed

?
Is your tech

INSURED

?
Mardo's is certified, licensed and INSURED for your peace of mind!
Not only is it important that your tech be qualified, but you want to be assured that he/she has all of the proper credentials and certifications. Equally important is the simple, but often overlooked detail of insurance. Can you imagine an inexperienced, unlicensed, uninsured tech showing up and causing a catastrophic disaster at your home/office? The last thing you need is to worry about when getting your computer repaired is dealing with the heartaches and headaches of replacing a dwelling. Mardo's is licensed with both the City of Bakersfield and the State of California (B.E.A.R.). We are A+ Certified, Dell Certified and Microsoft Trained. And most importantly, we carry liability insurance for your piece of mind!
Know Your Tech!
Mardo prides himself in knowing not only the customer's PCs and network, but also the applications and programs they use. Also, you can rest assured that the tech that repairs the PC today will be that same tech who shows up the next time.
Of course, there will be times when even Mardo will need to take a system back to the shop. Some problems do require more time to repair. But rest assured, any amount of time spent repairing a system is documented and will surely be reasonable. More times than not, the customer is charged less than that actual time spent on the system.
At less than half the cost of the superstore repair price, Mardo's customers are pleased to know their computer will be repaired properly "the first time" and at a reasonable price. Mardo's wants your business and is not about to jeopardize the trust his customers have placed in him.
Next time, call Mardo and relax!
(661) 588-8862
_________________________________________________________