Mart (aka Mardo) attended Bakersfield's West High School before joining the U.S. Navy. After being honorably discharged from the service, he first attended Fresno City College and then transferred to Arkansas Tech University, studying business administration. Mart and his wife, Vanessa, have made Bakersfield their home for the past 33 years.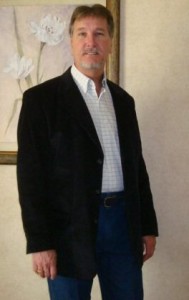 Mart enjoys working as "Bakersfield's Original Computer Doctor". Mart has over 26 "business" years of experience with PC computers, networks – including building and repairing them. He attended New Horizon's Computer Learning Center in Bakersfield, where he completed all of the Microsoft Software Certified Engineer (MCSE) classes, focusing on networks & became A+ Certified. In addition, Mart is also certified through Dell Computers. He is well qualified and capable to install and repair all PC's.
Mart's past experience with PC's guarantees that your computer will operate like it did (or better than) when you first bought it!
So, give Mardo a call (661) 588-8862 or make an on-line appointment today and let him fix the problem with YOUR computer. You'll be glad you did!