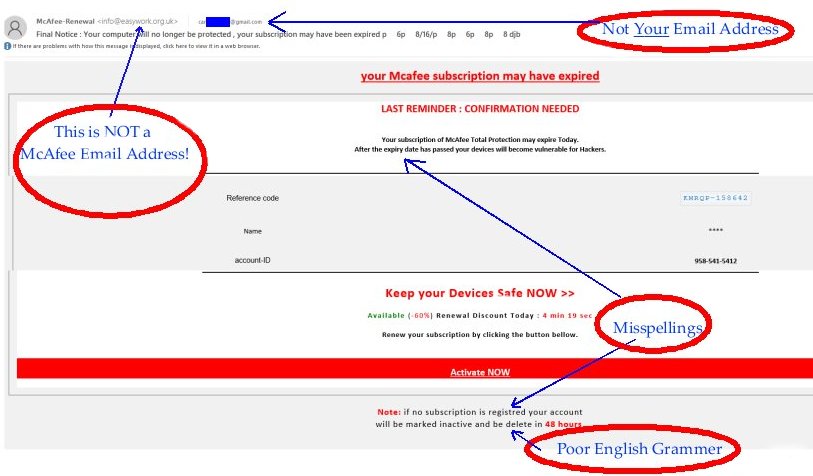 Beware! There have been a LOT of customers calling informing me that they received an email from McAfee, stating that their subscription had expired. These are FAKE! The culprits only want you to give them your Credit / Debit card number.
DO NOT FALL FOR THIS!
If you receive a suspicious email, BEFORE you click or call the number they list, CALL MARDO FIRST!
Mardo will assist you in determining if the email is FAKE or not.
Call Mardo @ (661) 588-8862